Musical Performance Contract - Guest Performance Contract
How-to and template
What is a guest performance contract?
A guest performance contract is a contract between artists (usually musicians or a band) and an organizer of a concert or event in which the artists are not responsible for the event itself, but only for their own performance and the associated services, such as the travel and set-up logistics of the performance or any promotional measures. This guest performance contract is also also known as a musical performance contract (sometimes also booking contract, live engagement contract, concert agreement)..
Why do I need a musical performance contract?
Music and artist performances are often the heart of an event and involve a great deal of effort in event planning. They appear in the program and (usually paying) guests come to see them. These commitments also block the artists' schedules and they often rehearse a special program just for them. Artists and clients are taking a considerable financial risk here. It goes without saying that both need assurance that, on the one hand, the band will show up for the performance (and not take a better job elsewhere in the meantime) and, on the other hand, that the customer will pay for the performance (with the promised fee) afterwards. The full calendars of venues nowadays also lead to bookings being made at least several months, but more likely several years, in advance. A lot can happen during this time. To ensure that both parties actually keep their promises in the end, they sign a contract. This creates security and commitment and serves as documentation of what both parties owe each other (and what they do not).
What does a guest performance contract cover?
A guest performance contract regulates all agreements that are important to both parties in connection with the contract. As a minimum, this will include the performance venue, date and time, performance, set-up and tear-down times, the price, cancellation fee and/or contractual penalties . In most cases, there are further agreements on the rights and obligations of both contractual partners.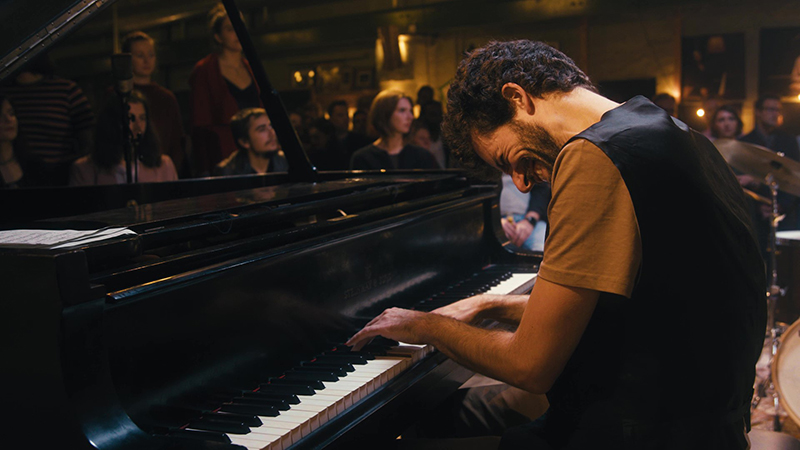 Guest performance contract for a concert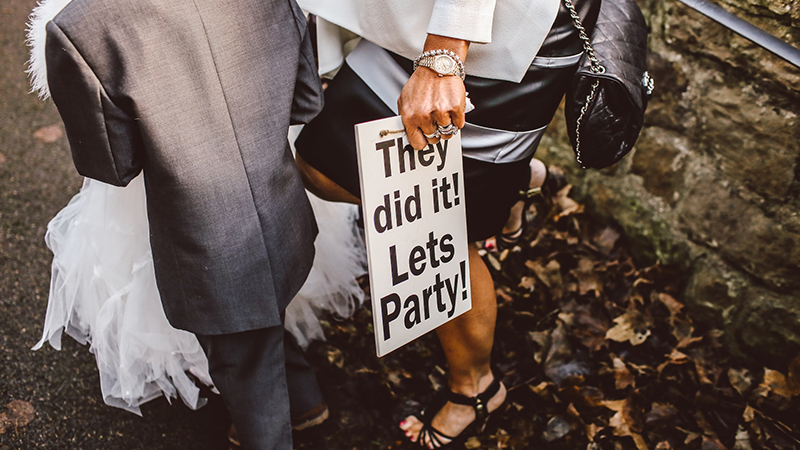 Musical performance contract for weddings
Are there different performance contracts?
There are also contracts for different purposes with a corresponding focus. For example, it would not be appropriate to include music promotion via flyers in a contract for a performance at a wedding, as would perhaps be usual for a concert. Nor should a contract for a concert performance include clauses on spontaneous prolongations. A general distinction could be made as to whether it is a cultural event (with entrance fee) with an artistic focus or a performance as part of a supporting program within a larger event. You can therefore also find sample contracts for numerous purposes on the Internet, e.g. for events, private parties, concerts, festivals and shows with multiple performances. Our sample contract is aimed in particular at performances for private parties or corporate events in Germany. It is therefore available only in German. It is written in a way that is understandable and user-friendly for both parties. Here you can download our guest performance contract PDF for free..
If you are looking for a sample guest performance contract specifically for concerts you can find it here.
Who is the guest performance contract concluded between?
A guest performance contract is concluded between the artist or the artist agency representing him/her and the organizer. The latter can be either private individuals (for a wedding or similar) or professional contractual partners (e.g. agencies for concerts or event departments for corporate events, etc.).
The following information is required for a musical performance contract
Name and address of both contracting parties or their representatives
Name and address of the venue
Room within the venue
Type of event (and number of guests, if applicable)
Expected line-up of the band or group of artists
Setup time
Start and end of the performance
Duration of the performance and breaks
Start of teardown
Conversion breaks
Fee
Additional fee in case of extension
Method and term of payment
Account details of the band
Travel and accommodation rates (if available)
Equipment to be provided by both contractual partners
General conditions to be created by the organizer
Catering for the artists
Prevention/illness of an artist
Termination and revocation
Default fee or contractual penalties
Force majeure
Weather-dependent alternatives (protection of the instruments)
Additional agreements (e.g. parking spaces, rental instruments)
Technical Rider as an attachment (see information and template for the Technical Rider)
Severability clause
Place of jurisdiction
Date, place and signatures of both contracting parties (or their authorized representatives)
Which mistakes should I avoid in my contract?
Two traps in particular can arise in a contract:
Trap number one is the temptation to regulate too much. Paper is patient and so when writing a guest performance contract, it is easy to be tempted to specify every single detail instead of limiting yourself to more general formulations. This can overwhelm organizers or customers to the point where a customer pulls out of the contract. For example, if you want to specify the band's catering, you may be less concerned with customer-oriented performance. In our opinion, a musician's contract should only cover as many points as there is potential for dispute. This means that things that are really important to you should be stipulated in the contract, according to the motto: as much as necessary, as little as possible.. 
Trap number two is forgetting a severability clause and thus unintentionally slipping into the nullity of an entire contract because a clause has become ineffective. There is a lot that can be contractually agreed in the event sector, including sometimes quite unusual requirements if the artists have special numbers. If it turns out that an agreement does not stand up in court (which would be bad enough, of course, because you should definitely make improvements here), the entire contract does not immediately become invalid if there is a severability clause that only removes the individual clause (e.g. the parking arrangements) from the contract and upholds the rest of the guest performance contract as far as possible.
The statements made here are based on over 20 years of experience in organizing concerts and events as a musician. The user-friendly sample contract in particular is the result of years of successful practice with various clients in Germany. However, we are first and foremost musicians and not lawyers. Therefore, all information and templates on this website are without guarantee and claim to correctness, especially with regard to the current place of jurisdiction. All templates must be checked in terms of content and law before use and adapted to your own requirements.
Musicial performance contract - Guest performance contract template / sample
Damit die Erstellung eines eigenen Musikervertrags leichter fällt, haben wir eine Vorlage dazu erstellt. Sie ist kostenlos und als PDF und Word zum Download hier erhältlich:
We are the POCKET JAZZ TRIO, a professional international jazz band based in Berlin for any kind of events and occasions. Our timeless swing will surely make you snap along... If you are interested in our music or would like to book us, please visit our homepage here: